Directory
About VirginiaKidsGuide.com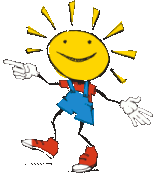 I would love to welcome you to the Blue Ridge Highlands of Virginia! Grayson County is beautiful and is located in the middle of the Appalachian mountain chain and include the highest mountains in Virginia, such as Mt. Rogers at 5,729' and Whitetop Mountain at 5,520', also the New River. You can discover countless acres of public lands. Your family will enjoy spending time with the locals and checking out the old time stores and sites. You can hike, camp and even go for a dip in a country waterfall.
While this might not be full of amusement parks or malls, there are a lot of parks and really beautiful scenery. You can visit places like Matthews Farm Museum and be a part of the living history days. All throughout the year great events are taking place. My favorites are the Mountain Foliage Festival and Grand Privy Races which are held at the height of the fall color season. The celebration includes a parade' music' arts and crafts' and yes' they even race outhouses! So come on by and bring the family for some good ole fashion fun!
Written by Cassandra McCann
Cassandra M's Place